3…2…1…RELEASE!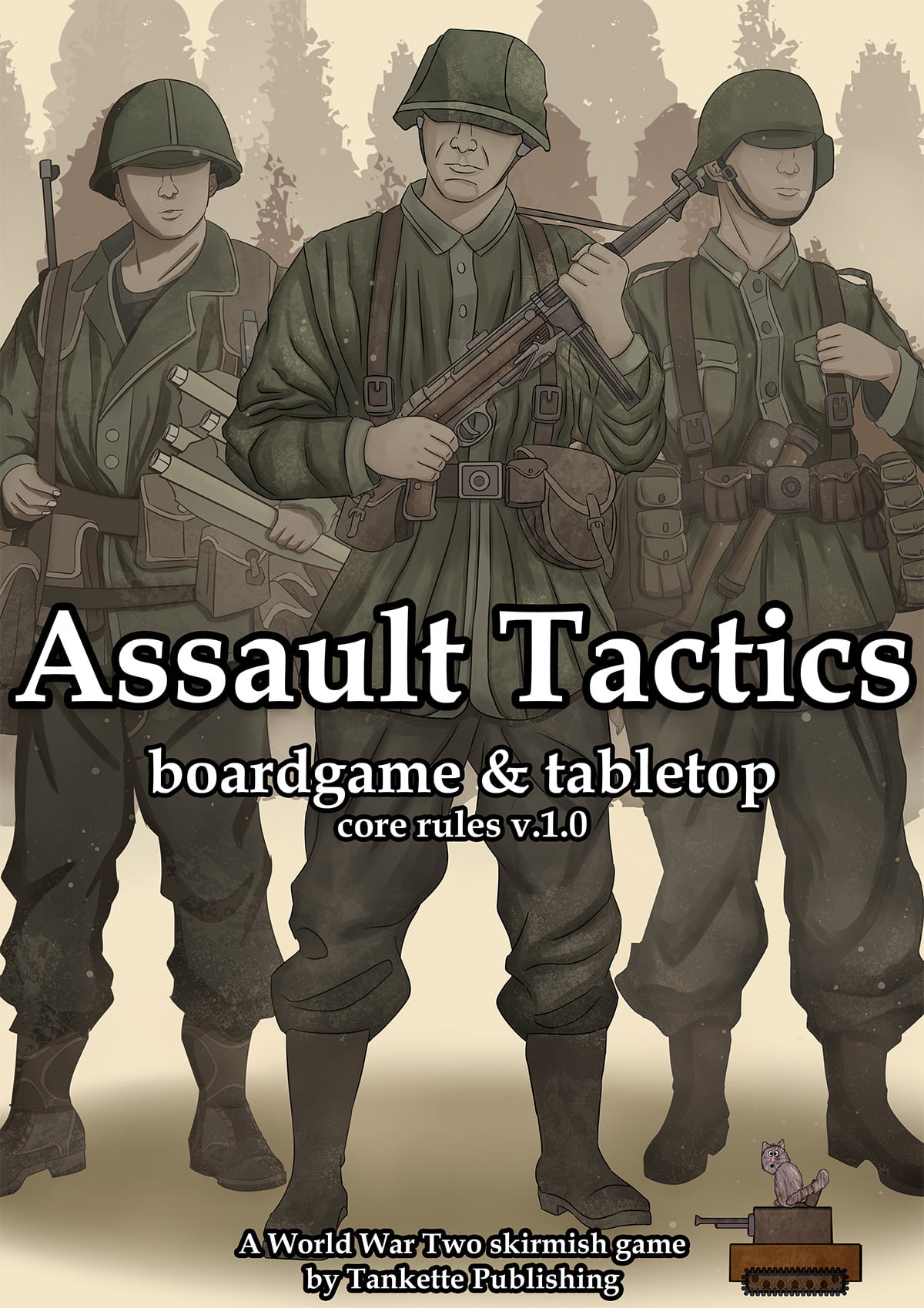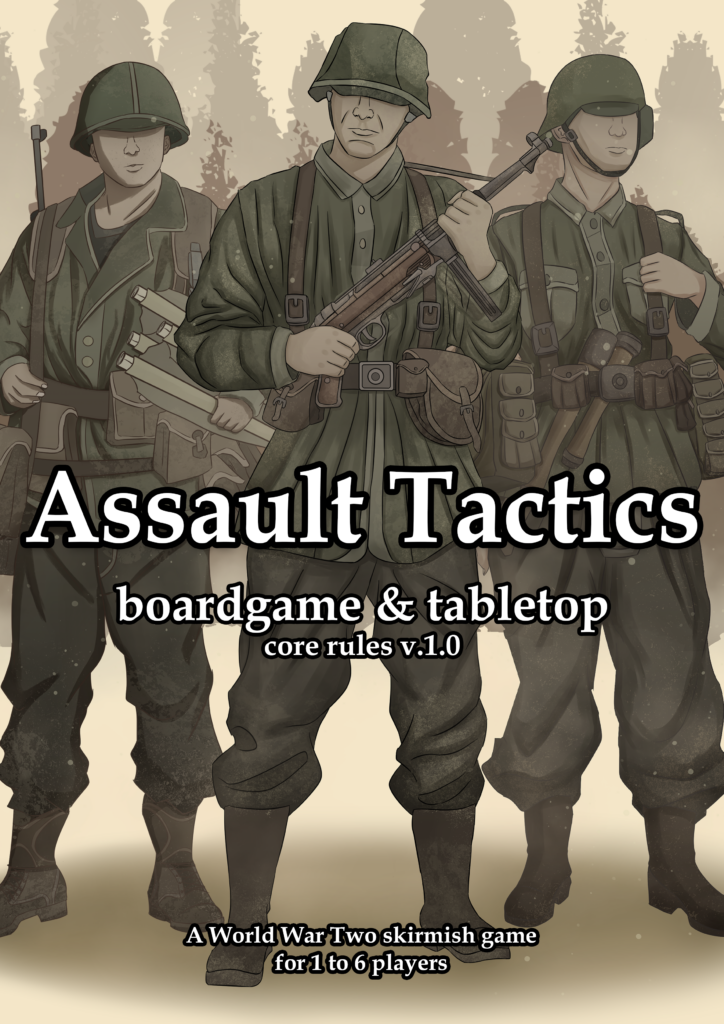 Dear wargamers,
the release day for Assault Tactics has finally come!
In this article you will find everything to start playing. Print & play gamers will still have to build their game – but hey, piece of cake! Also, there is a "how to build" for you guys.
To keep files at a bearable size, the game components have been split up. You can flip through the file previews and download them right away. Their quality will be much better than the previews show. I will also leave a hint, which files you need for print & play and/or tabletop. Yes, happy to help!
The supplement Fall of the White Eagle will release in the upcoming weeks. Historical scenarios and historically inspired campaigns await!
This game is totally free to play and not made for money. However, donations are appreciated. Just hit the donation button – HARD!!!
Enjoy and join the discussion in our facebook group, I am looking forward to your feedback. See you there!
Cheers,
Chris
Assault Tactics Core Rules v.1.0
(Mandatory: tabletop & print & play)
Assault Tactics Random Event & Effect Cards
(Mandatory: tabletop & print & play)
Assault Tactics Preview Doctrines and Arsenal Lists 1939
(Mandatory: tabletop & print & play)
Assault Tactics Units & Weapons for Poland & Germany 1939
(Mandatory: print & play)
Assault Tactics Tokens & Game Aids
(Mandatory print & play / mandatory tabletop – Kill Count & Action Counter)
Assault Tactics Terrain Pack "Rural"
(Mandatory: print & play)
Assault Tactics Terrain Pack "City"
(Mandatory: print & play)
How To Build Your Assault Tactics Print & Play Game
(Helpful: print & play)
Assault Quick Reference Sheet
(Helpful: tabletop & print & play)