Burst of Fire – The Tactical Card Game: Test Print & Play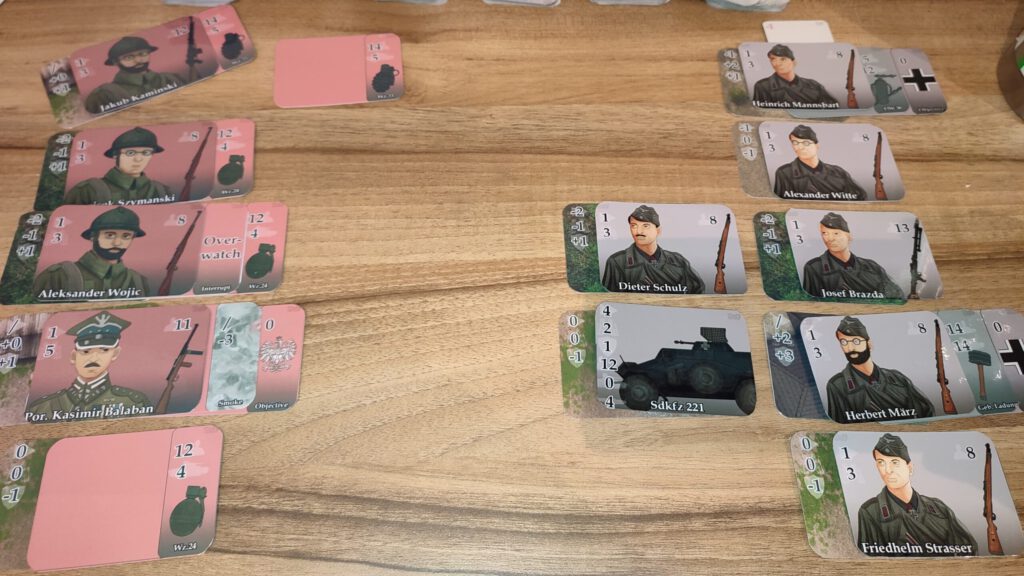 Happy wargaming day to you all!
In the past weeks and months I have been very quiet on this website. And there was a reason for that. I have been contemplating on how to create a card game that will be an ideal entry point to Burst of Fire or an entry point to World War Two gaming per se. Sometime around christmas, I figured it out: Burst of Fire – The Tactical Card Game wil become a reality. The starter set of this game will contain about 400 cards, consisting of units, upgrades, terrain, fate, scouting and combat cards. It will be made available on Wargame Vault. The plan is to make a whole franchise of Burst of Fire games, as I have read about that in multiple forums. Often wargaming fans would like to see a miniature gaming system "translated" into a card or board game.
Well, the Burst of Fire franchise will offer exactly that:
Tactical Card Game
Board Game (played with counters or miniatures)
Rule System for miniature wargaming
Therefore, all the contents from the (enormous) print and play Assault Tactics will be transferred into the Burst of Fire franchise. The good news: Assault Tactics in its print and play form will be available for free for ever. That is a promise. However, the rules and designs will not be updated anymore. All of the updates you will find in Burst of Fire.
The rules for BoF Tactical Card Game are almost completed. It will be about 15 to 20 pages. Still, I will have to decide on some game mechanics (fate cards or how to build your deck, p.e.). I even think about a test phase, where people can play for free and tell me their opinion about the game. All of this will be announced here, as well as on our Instagram and Facebook.
Stay tuned for more. And as stated above: Happy wargaming day, because every day should be a wargaming day.
Best
Chris